Photographs of real models
Two examples are shown beside a rotatable version from the applet.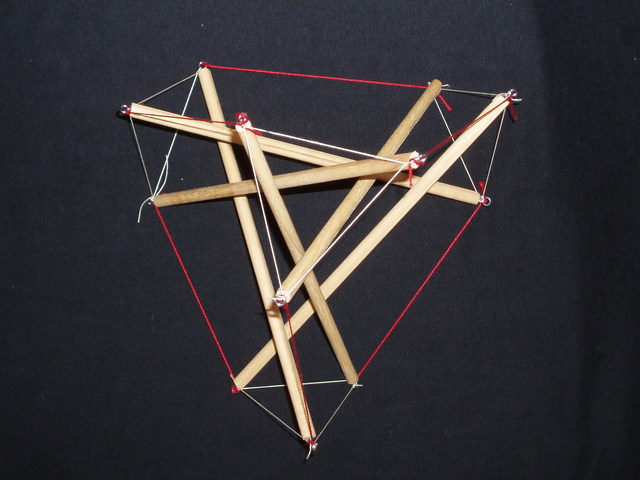 Group A_4, Cables: (124), (14)(23); Strut: (13)(24). The stress is about half.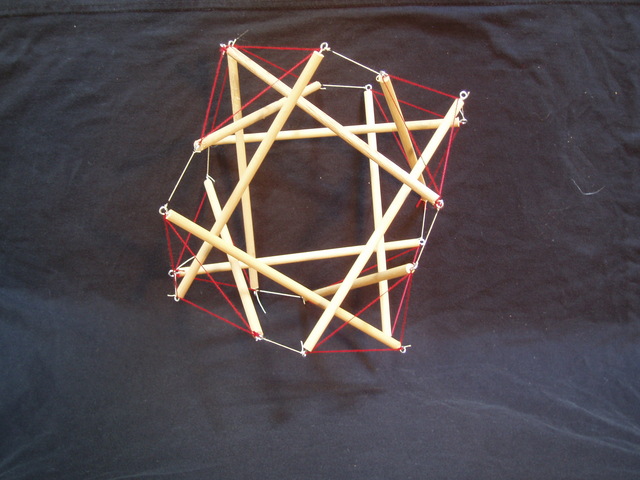 Some photographs of objects not in the catalogue:
Description TBA here.
And here.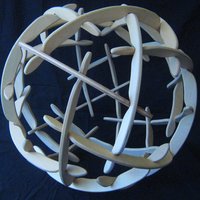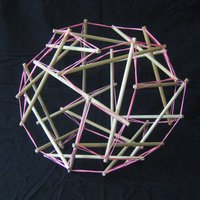 TBA.
Etc.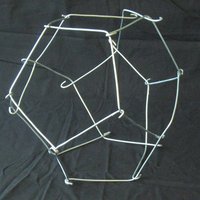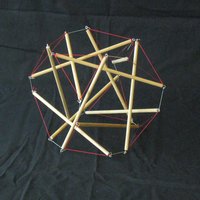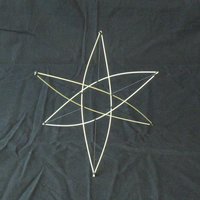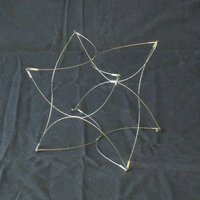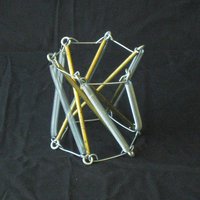 More photographs of catalogued objects: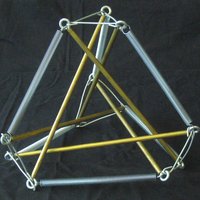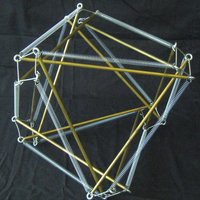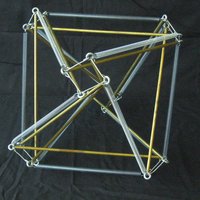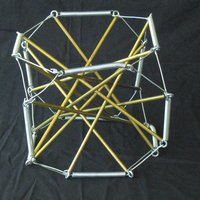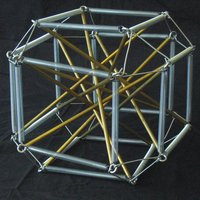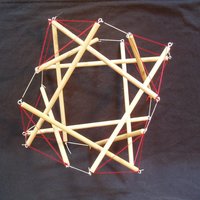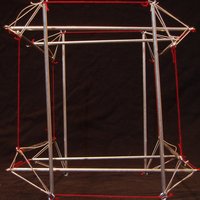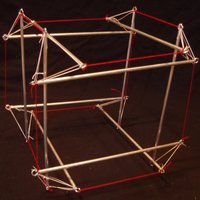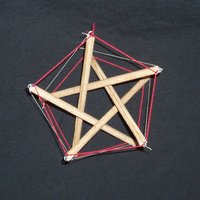 And a furniture project: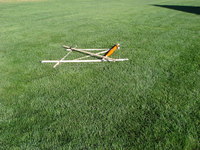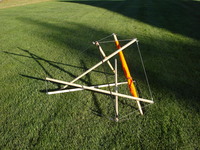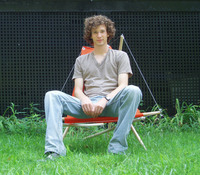 A compound tensegrity:
Also a compound tensegrity built from four of the S4 examples. It is displayed as a rotatable applet.